It's been quite a year and I'll bet we are all looking forward to moving on! For those of us who are fortunate enough to live at or near the lake, we are especially grateful this year for our beautiful lake that has provided so much peace and joy during this time.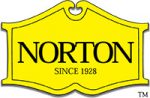 Now for some good news! In 2020, Lake Lanier real estate experienced a 22 percent increase in sales activity and 21.7 percent price increase, in a year of Covid-19 pandemic, political and civil unrest, and unusually high rain. Buyers sought refuge at the lake from crowded cities to work, school and recreate from a new lake home. With historically low interest rates buyers traded up to more house and sellers happily down-sized while benefitting from a quick, stress-free sale. 2020 has been the lowest lake inventory I've seen in 20 years. Buyers migrating from locked down states recognized the value and scooped up luxury buys tripling luxury sales for an all-time record. Although we have no crystal ball, if sellers act on selling in 2021 it could be another winning year for both lake sellers and buyers.
• 2020 lake sales surge:
2019 was a banner year for Lake Lanier real estate, and 2020 rolled in with optimism. In March the pandemic hit and quieted the market for about six weeks. During that period online virtual showings were strong, and some onsite showings were happening under Covid guidelines. In May the pent-up demand created a flurry of showings and sales between May and December. Full price and over list multiple offers were flying for attractive homes on good lots. January of 2021 will begin with a historically low inventory of only 62 lake homes.  2020 began the year with 200 homes available, and that was a record low. The stage is set for another seller's market in 2021, although buyers are also winners by gaining a lake spot!
• 2019 vs 2020:
510 lake homes with private docks or homes in neighborhoods with marina dock access sold in 2020, a 40 percent increase over 2019. 401 lake homes with private docks closed vs 329  last year, a 22 percent increase.
• Average price increases:
The average sales price for a home with a private dock was $781,697, an increase of 21.7 percent. The average sales price of all Lake Lanier homes, including homes in neighborhoods with boat slips at neighborhood marinas, was $650,000, a 5 percent increase overall.
• Sales to list price figures:
The average sales to list price was 96.2 percent and "days on market" was 75, compared to last year's 95.7 percent and 108 days on market.
• Luxury lake is hot:
Luxury lake sales really took off in 2020.  160 homes sold over $800,000 vs 88 homes in 2019. A record 90 homes over $1 million sold over only 26 in 2019. Days on market was just 97, and the list to sales price was 94.5 percent. Many homes sold at full price or more with multiple offers, predominately in the $800,000 to $1.2 million range. Luxury homes made up 31
percent of lake homes sales against last year's 17 percent. It was a seller's market with on average only 40 homes available at a time. In years past there have been over 100 homes on the market for buyers to choose from. With demand high and supply low, sellers should not delay, and list first quarter of 2021.
• Second-home demand increased in pandemic:
With "work at home" and "school at home" in 2020, it's not surprising Lanier has seen many more buyers wanting a safe haven away from cities. The lake never shut down and was a safe haven that enabled residents to enjoy outdoor recreation while working and schooling from home. Many buyers are still chasing that elusive lake cottage under $500,000, if they  can find it. These properties are scooped up in a day or two and with multiple offers. Act fast when you see it.
• Migration from other states:
Lanier has seen increased migration from out of state buyers leaving pandemic locked-down states for job opportunities, better quality of life and weather, with less restrictions and  taxes. Our beautiful lake is attractive to those moving from other waterfront areas and Buyers see our prices as more appealing.
• Multi-slip subdivisions gain popularity:
New and existing lake neighborhoods with marina style docks were hot as builders' spec homes, custom builds and resales hit the market, contributing to a 40 percent increase in total lake homes sold. Subdivisions such as The Reserve at Lake Lanier, Hickory Lakeside, Dawson Pointe, Chestatee on Lake Lanier, and Chestatee Cove on the west side of the lake and  Marina Bay, Harbour Point, Summercrest and others, on mid and north lake, and Cresswind at Lake Lanier and Bay Point on the southeast side, have provided new home and resale options for buyers wanting a more traditional neighborhood feel and amenities.
• High lake level trend:
A full lake is always good for lake recreation and home sales, although I must say a few more sunny weekends this year would be nice! Thanks to the rain and good Corps management, lake levels have been high for more than three years, and except for a few years that dropped just below 1065, it's been consistently high since 2011.
• Boat dock upgrades, safety and maintenance:
Boats are getting larger and making larger wakes due to the popularity of wakeboarding and wake surfing. There are only about 30 days a year of big traffic days, but homeowners are seeing the need to maintain and replace old docks to adapt to the increased lake activity. Homes with newer docks and larger boat slips are in demand and well maintained, safe docks are better received by buyers.
• Lake home trends:
Updated kitchens and baths have been a top priority for lake buyers for years. With the pandemic, we are now seeing the resurgence of the home office(s) and Zoom spaces as work and school at home have been in the spotlight. Buyers also are attracted to comfortable outdoor spaces such as covered decks and patios, pools, hot tubs, fireplaces and firepit areas.