Lakeside News has many affordable options for advertising your business, products, and services related to Lake Lanier, GA. Reach your target audience in print and online.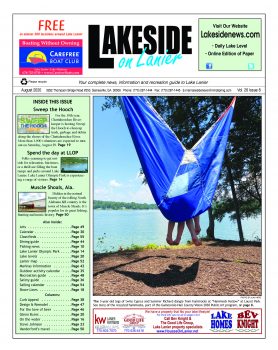 Lakeside on Lanier's print edition has been covering the Lake Lanier area for more than a quarter-century. With a monthly circulation between 11,000 and 13,000 copies, the free newspaper is distributed to approximately 300 retail outlets along the shoreline, plus other strategic locations surrounding Lake Lanier.
LakesideNews.com is our full-featured, mobile-responsive website designed for ease of use on desktop and mobile devices alike.
The site contains all of our monthly print coverage plus real-time news updates that happen between print publications.  The site also includes links to our social media accounts like Facebook, Twitter, and Instagram so you can quickly connect with Lakeside.
Have questions regarding advertising?  Fill out the form below.