You probably know that we are currently in a seller's real estate market both nationally and on the lake. That means there are more buyers than houses for sale which, as expected, has driven prices to record highs. Most experts believe, and the statistics back it up, that we have passed the peak and the market is leveling out. For the first time in two years, we're seeing price drops and an accumulation of unsold properties. This is not great news for sellers who have been spoiled by the overwhelming demand of the recent past. Here are some real estate truths to keep in mind:
The more competition your home has, the harder you have to work to make it the most desirable property in its price range.
The more desirable the property, the quicker it will sell and the higher the sales price will be.
There are certain problems that make a home look older and less cared for. These problems definitely lower the offers you might get on your home and impact the perceptions of not only the buyer, but also the home inspector and appraiser.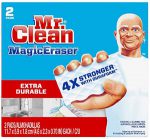 So, what do you do with this information? Just a little bit of effort can add thousands of dollars to your sales price. Here are some common issues and inexpensive or free solutions that can make your listing shine brighter.
Discolored trim with handprints or smudges that make the home look worn out. If you have plenty of money, you can get your trim repainted; however, before you go to that considerable expense, try the Mr. Clean Magic Eraser. You won't believe how much greasy grime that will take off doors, baseboards and any other surfaces.
To a buyer, stained carpets translate to "I have to replace all the carpets right away," and they will lower their offer to accommodate that expectation. It's never a bad idea to get your carpet cleaned before you put your home on the market, but here's another option. Plain, cheap rubbing alcohol will take out most stains including red mud and coffee. It is wise to test the color fastness of the carpet in an inconspicuous place, but you'd be surprised how well it works. Find an old white washcloth, dip it in the alcohol, then rub the spot vigorously. If the carpet is color-fast (most are), you can pour the alcohol directly onto the spot then rub it until it disappears. Note that sometimes it takes a few minutes of rubbing to get the spot out.
Sheetrock tends to get scars and holes from old picture hooks, nails, off-balance guests, wild kids or even nail pops if it was installed with nails instead of screws. If you're not a gifted handyman who feels comfortable with traditional spackle, a great product for filling in sheetrock holes is the DAP Patch Stick. You roll it out like a glue stick then apply it to fill the hole. Next, you can flatten it and push it further into the hole with the attached spreader. It may take more than one pass, but it couldn't be easier.
Another sign that a home has seen better days is scratched or faded wood cabinets and floors. Scratches are a particular problem for pet owners with hardwood floors. It costs a fortune to get these items refinished, but another option is to go over it with Old English. It is a type of furniture polish with a strong stain in it. Wear gloves and be careful not to spill it, because it doesn't just stain the wood. Quite often, a swipe with Old English will make cabinets look like new. It comes in both light and dark colors, so be sure to get the one that matches your wood. For floors, it doesn't fix the scratches but it evens out the color so they're barely noticeable. Note that you need to let the floors completely dry then mop them before walking on them. It's wise to run a paper towel over them before you step on the newly polished floor. You don't want to track the stain onto your carpet.
Dirty light switch plates and vents also make a home look older. This is such an easy fix. Remove the switch plate or vent cover. Give it a quick spray with Clorox Cleanup then rinse with water in the sink to take most stains off. If that fails for the vent covers, a quick coat of Rustoleum will do the trick. Note: never spray any liquid directly onto switch plate as you might get shocked.
Even in a seller's market, the newer a house looks, the higher the price tag. These small projects can go a long way toward making your old house look new.