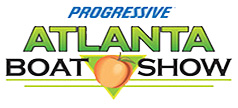 Although the Atlanta Boat Show has been canceled for January 2021, that's not stopping local boat dealers from riding the crest of the sales wave across the nation. At Lake Lanier, many dealers are seeing a continuing surge in interest and boat sales, due in part to the COVID-19 pandemic.
"There may be more boat events here on Lake Lanier in the coming months," said Philip Burton with Gainesville Marina. "We have seen a significant increase in people buying new and used boats since last spring and even though we're headed into winter and a slower season on the lake, we expect to see boat sales continue to be strong."
Jenny Serwitz, president of the Marine Trade Association of Metro Atlanta and co-owner of Pull Watersports, agreed. "The huge demand for boats of all kinds is still high," she said. "We're seeing manufacturers still playing catch up in getting inventory because so many manufacturers temporarily closed their plants when the pandemic began. Plus many parts are shipped from overseas."
Wait times for new boats has increased to anywhere from six to 12 weeks or longer, but dealers on Lanier are committed to making sure prospective buyers can select from a broad inventory. "The Atlanta Boat  Show has always been an excellent place for boaters – new owners and those wanting to trade up – to have a one-stop shop to see all the latest models," she said. "Many of the local dealers, while they will miss
the convenience of the Atlanta Boat Show this year, are already talking about partnering for various dealer and in-the-water events early in 2021. We want customers to come see us at our dealerships, but we also want to continue to support the boating community."
She said that having customers come to dealerships or visit localized boating events is a good way to practice social distancing and provide a safe environment.
"Winter is a great time to buy a boat," Serwitz said. "Even though  the waiting period for a boat can be longer than in years past, we're  suggesting that people order early so they will have the boat they
want in time for spring."