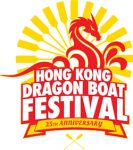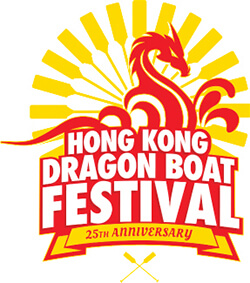 Celebrants at the upcoming Atlanta Hong Kong Dragon Boat Festival on Sept. 10 at Lake Lanier Olympic Park will get their senses drenched in music, food, dancing and fun surrounding the legendary Chinese boat races.
As many as 10,000 spectators are expected to attend the 25th anniversary of the event.
The dragon boat competition is like none other on Lanier. In the races, 20 paddlers per boat dig furiously into the water, ideally in rhythm to a drummer's beat. A steerer guides each 39-feet vessel outfitted with decorative dragon heads and tails. But the fun rises off the water, where other excitement steals the spotlight during a competition break at noon.
Organizers say the lunchtime opening ceremonies have become an event that many come specifically to see. Colorful Asian dancers, acrobats, and martial arts experts twirl, stomp and fan against the blue backdrop of the lake. A human-powered dragon writhes, sways and rears up in the dramatic "Dotting the Eye of the Dragon" dance.
And then there's the food! The spicy aroma of ginger and soy on sizzling kabobs, the sweet scent of juice squeezed on-site, and the smoky smell of barbecue waft over the grandstands. Organizers expect as many as 20 vendors with favorites including chicken, beef and pork skewers, meatball skewers, papaya salad, beef jerky, sugar cane juice, Thai tea and coconut juice.
A local favorite, The Inked Pig, is back, joined by newcomer A Taste of Heaven Catering. Gainesville taproom, Downtown Drafts, will have two booths pouring beverages by Liquid Nation Brewing and other breweries, plus wine, wine slushies and mimosas.
Dragon Boat Festival details
Times: The venue opens at 6 a.m. Off-site parking/shuttles open at 6:30 a.m. Blessing of boats by Buddhist monks 7 a.m. National Anthem 7:15 a.m. Racing begins 7:30 a.m. Opening Ceremony at noon. Finals begin at 1:25 p.m. Awards ceremony 3:40 p.m.
Where: Grandstands/Tower, Lake Lanier Olympic Park, 3105 Clarks Bridge Rd., Gainesville. Note: the boat ramp at Clarks Bridge will be closed.
Cost: Admission is free. Check the website for pay parking and shuttle information. www.dragonboatatlanta.com.