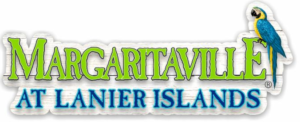 People will have even more reasons to visit Margaritaville at Lanier Islands this spring and summer. From completing a 250-spot dry storage facility plus an expansion of in-water boat slips to renovating the Blue Ridge campgrounds, Margaritaville is getting ready for spring.
"We'll be leasing spaces starting this month in our new dry storage facility and the slips will be ready for occupancy around the end of March," said Bucky Perry, vice president of operations at Margaritaville. "We can dry stack ski boats, cruisers, pontoons and tritoons between 18 and 36 feet long."
To keep up with demand for larger in-the-water slips, the Port of Indecision marina is putting in 28 40-foot covered slips. They are accepting new leases now and tenants will be able to move in as soon as late March.
The adventure destination has begun upgrading its Blue Ridge Campgrounds, located near the Margaritaville RV Resort. "We're paving the roads and refurbishing 50 of the campsites, in this first phase," Perry said. "We're also leaving all the wooded landscape to create a natural setting for RVs, campers and motorhomes, so that campsites will have a natural landscape with shaded areas.
The campgrounds will have WiFi, Direct TV, sewer connections and utilities. It will be ready for its first campers in late spring.
For more information about Margaritaville, visit MargaritavilleResorts.com.