Within an hour on a Sunday afternoon last month, I learned that one friend had died and another was at death's door.
Both were friends of this paper. And both were heroes to me.
Knucksie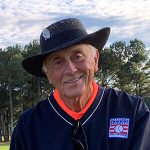 Phil Niekro, Lake Lanier resident, avid fisherman, and, oh, by the way, a member of the Major League Baseball's Hall of Fame, lost his battle with cancer.
I met the former longtime Atlanta Braves pitcher and fan favorite for an interview at a Gainesville restaurant some 25 years ago. We talked about everything: baseball, living on the lake, fishing, managing the Colorado Silver Bullets (a female baseball team in the 1990s), family, and more. The interview lasted nearly two hours. He kept coming back to one topic: his golf tournament benefitting Edmondson-Telford Child Advocacy Center in Gainesville.
I left the meeting thinking about how lucky this community was to have such a beloved Atlanta Braves player living here. I also remember thinking about how genuine he was. There was no pretense. During our meeting people approached our table to shake "Knucksie's" hand. (The moniker came from the unusual pitch he threw known as the knuckleball.) Some asked for autographs. Phil politely obliged. He treated them like neighbors.
A short time later I joined his golf tournament committee. The group, led by Phil, met every couple of months to work on the event.
Committee members worked hard to put on a quality golf tournament. However, no one worked harder than Phil. He was invited to play in golf tournaments across the country. He would gather collectibles from those events so they could be raffled at his tournament. His annual pilgrimage to Cooperstown, NY, for the baseball Hall of Fame inductees' ceremony always included time spent getting signed items for prizes at his tournament. One of those items was a glove signed by several dozen Hall of Fame players. It took a lot of time, effort, and cajoling to get that many autographs. The glove raised $8,000.
I'll miss Phil and his ever-present smile. And I'll miss his opening of meetings with jokes, even when the punchlines weren't very punchy. Mostly, though, I'll miss the character of our Flowery Branch neighbor.
Duane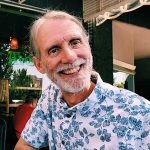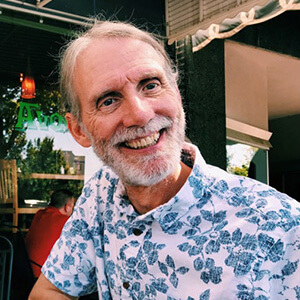 Well, his real name was Phillip Bond Sartain. High school buddies nicknamed him Duane because his shoulder-length hair reminded them of Duane Allman of The Allman Brothers Band.
Phil kept the long locks until losing a long battle last month with Early-Onset Alzheimer's disease.
Readers may recall the column he wrote for this paper, "Break from the Lake," for 20 years. The column usually focused on him being outnumbered and out-witted at home by his wife, Lydia, and his three girls, Callie, Carey, and, Susanna. A few years ago he self-published a book containing the columns entitled, "Pony Tales. Stories from My Life with Four Women." He, of course, donated all proceeds to charity.
Phil was a successful attorney by trade. He was a partner in the family law firm Sartain Law Offices in Gainesville.
Phil was a philanthropist. He served his community through his involvement with Red Cross, the Gainesville Symphony, United Way, the Arts Council, and as the chairman of the Organizing Committee for the 2003 Flatwater Canoe/Kayak World Championship held on Lake Lanier.
Closest to his heart were the Boys and Girls Club of Lanier and the Georgia Mountain Food Bank. Phil was the chair and a founding member of the food bank, from whom he received its highest honor, the "Reflections of the Heart" award. Additionally, he served as president of the Boys and Girls Club of Lanier. A few years ago he was presented with the club's newly renamed "Phillip Sartain Helping Hands Award," in honor of his extensive service.
More than 20 years ago Phil asked me to join the club's board of directors. Paraphrasing his argument for my involvement: "We can help the children now or deal with the problems created later. And the community will be better off if we do the former."
I served on the board for 16 years.
Phil left this community a better place. It's just heartbreaking that he left it so early.
Yes, that Sunday afternoon last month was a tough one.