Post-pandemic, choices for eating out are becoming a new normal. With a couple of restaurant expansions, new menu items and one change in ownership, eateries at Lake Lanier are more diverse and versatile than before.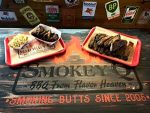 At Bald Ridge Marina, Smokey Q BBQ's former partner is now full owner. Judson Holder bought out his business partner in the off-season and has been making big changes. In addition to remodeling and redecorating, Smokey Qs will be adding breakfast and dinners on selected days.
Right now, the restaurant is open Thursday through Sunday from 11 a.m. to 6 p.m., serving its trademark barbecue. Known for its full slabs of ribs sold by the pound and smoked chicken wings, Smokey Q is broadening its menu.
"When we open for the season sometime in May, we are going to be open six days a week, serving lunch on Tuesday and Wednesday, lunch and dinner Thursday through Sunday, and adding grab-and-go breakfast on Saturday and Sunday," he said. "Philly Cheesesteak sandwiches will be returning and hand-pattied burgers will be added."
Smokey Q has its liquor license and will be adding adult frozen drinks and cocktails.
For more information: find Smokey Q on Facebook (@smokeyqatbaldridgemarina), 1850 Bald Ridge Marina Rd, Cumming. 770 910-4961.
Skogie's Lakefront Restaurant at Gainesville Marina, famous for its Sunday brunch and its community outreach, has expanded and remodeled its outdoor seating area to accommodate even more diners. They have added more cover sails, leveled the outside, installed river rock and strung more than 350 outdoor lights to create a lakeside atmosphere.
"We've added five to seven new menu items for the season," said Tony Jonovitch, who owns the restaurant with his wife Heather. "With a clam appetizer and a clam entrée, Mahi Rachel, patty melts, chicken wings and smothered chicken served over beans and rice, we have even more choices than ever."
The Sunday All-You-Can-Eat Buffet, which also is offered on holidays, features grouper, fried chicken, Canadian bacon or crab cakes Benedicts with homemade Hollandaise sauce, plus Cathead biscuits smothered in homemade peppered sausage gravy.
For more information: www.skogieslakefrontrestaurant.us, 2151 Dawsonville Highway, Gainesville. Phone: 678 450-1310.
Twisted Oar at Holiday Marina is open seven days a week all year long. Known for its on-site smoked barbecue on Saturday and Sunday, the restaurant also offers daily specials seven days a week.
Twisted Oar offers nearly 20 shareable appetizers, the menu lists nearly a dozen hand-helds from salmon BLTs to shrimp po'boys. Guests can build their own pizzas in two sizes or select from six specialty pies. Salads, wings and plates round out the menu.
Thursday nights feature seafood; Friday is prime rib night.
"We are really making a name for ourselves with our weekend entertainment on Friday, Saturday and Sunday," said Maddie McDonald, general manager. We're bringing in some statewide bands, including an Elton Live tribute, Dock Rock and Better than the Beatles, plus local favorites."
For more information: www.thetwistedoar.com, 6900 Lanier Islands Pkwy, Buford. Phone: 678 714-7572.
Pelican Pete's at Port Royale Marina is cooking up some new menu items and beverages for summer.
"We look forward to unveiling some exciting new changes when we open for the upcoming summer season," said Brian Grill, manager of Pelican Pete's, the lake's only floating restaurant. "Customers will notice some new menu items to the menu alongside our ever-popular choices that include our fan favorite Baja fish tacos and our signature frozen drinks."
Last year the restaurant added a dedicated dock with several dozen boat slips for their customers coming by water.
For more information: www.pelicanpetes.com, 8800 Port Royale Drive, Gas Island, Gainesville. Phone: 770 887-5715, ext. 5.
Pig Tales at Aqualand Marina and Fish Tales at Hideaway Bay Marina are owned by Dale and Jessica Ozaki. The restaurants are open seven days a week.
Pig Tales specializes in all things barbecue and has a wide range of gourmet burgers. Fish Tales features fresh seafood from grouper to Ahi tuna, plus baskets, burgers and specialty tacos.
For more information: www.pigtaleslakelanier.com, 6800 Lights Ferry Rd, Flowery Branch, phone, 678 828-7676; www.fishtaleslakelanier.com, 6330 Mitchell Street, Flowery Branch, 770 967-3775.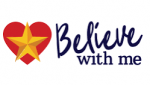 Skogies fundraiser to benefit Gold Star Families set for Memorial Day
On Memorial Day Skogie's is again set to raise funds for Gold Star Families by offering its $20 all-you-can-eat buffet for "BelieveWithMe.com."
Over the past five events, the restaurant has donated more than $225,000 to the organization, including a special mid-summer fund-raiser organized by Corey Singer through his employer FC Builders, that brought in close to $160,000 in 2021.
"For $20 people can enjoy our all-you-can-eat buffet on Monday, May 30, and know that they're helping support Gold Star Families," said Tony Jonovitch, owner of Skogie's. "These donations go to the families of fallen soldiers for assistance with finances, housing, living expenses, school uniforms and more."
The event will include a silent auction and will be accepting monetary donations. Jonovitch is still seeking sponsors as well. To donate or become a sponsor, call Jonovitch at 407 421-3468.