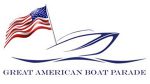 Nearly 600 boats paid tribute to Northeast Georgia's first responders and veterans at the Great American Boat Parade at the end of July on Lake Lanier. The parade, which was nearly 1.5 miles long, took nearly two hours to move from Buford Dam to just south of Browns Bridge.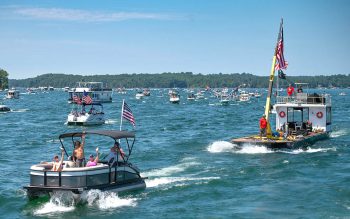 "People turned out with their boats decorated to celebrate the freedoms we all enjoy because of our first responders and veterans," said John Gunter, president of Great American Boat Parade. "There were a lot of American flags on display, as well as patriotic spirit. We hope to make this an annual fund-raising event."
The Great American Boat Parade has become a 501 (c) 3 tax-exempt organization with the mission of providing emergency assistance to first responders and veterans.
Great American Boat Parade is an emergency assistance organization in Cornelia, GA that was founded in 2021. proceeds from the group's activities will be used to provide aid to veterans, first responders and their families.
For more information, visit www.greatamericanboatparade.org.
Photos: by Lee Heard