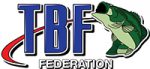 More than 35 anglers from Florida and Georgia will converge on Laurel Park Mega Ramp the weekend of Oct. 9-10 for the TBF National Semi-Finals and a chance to compete in the TBF National Championship next March.
"From the nationals, the leaders will advance as TBF division champions to the BFL All American," said Jerry Adams, president of the Georgia Bass Federation. "That means big money and the grand prize for both the boater and co-angler of $80,000 Living the Dream packages."
Official practice days are Oct. 6-8.
"The Georgia Bass Federation has invited the winning high school team from Dawson County to fish at no charge as co-anglers in this tournament," Adams said. "They will have the same opportunities as the adult participants to advance to the nationals and the All American. In fact, several years ago a young man from a Clarkesville high school team made it to the TBF Nationals, so it's possible for another high-school angler to do the same."
Lake Lanier has always been the site of tournament fishing and in recent years has averaged 80 or more annually. Fishing tournaments bring in anglers not only during the event, but weeks leading up to the event many come in to practice and get acclimated with the lake.
"One of the reasons it's so popular is that it has the large spotted bass that our competitive anglers are running after," Adams said. "It's close to Atlanta and easy to get to and has excellent facilities."
Fishing tournaments are a huge economic boost for the community with a positive economic impact upward of $1 million annually, based on tournaments that launching out of Laurel Park, Lake Lanier Olympic Park and Little Hall.
"Tournaments generate anywhere from $20,000 for smaller tournaments up to $300,000 or more for larger events," said Regina Dyer, sales and marketing manager for the Gainesville Convention and Visitors Bureau. "Professional tour stops are even more because they often include advertising."
Dyer said high school tournaments bring an even larger economic impact because they bring families who stay overnight, eat out, buy gas and shop.
"One thing that I enjoy about the high school tournaments is that we are able to reach out to up-and-coming anglers about the importance of being good stewards of the lake," she said. "Before the tournaments, there is often a pre-meeting to emphasize proper live well maintenance and care of the fish so that they can be returned to the lake alive."
Fishing tournament season falls from September through October and then again March through May, this is when there is generally a tournament every weekend.
"We are excited to be working with GBF in October," she said. "We anticipate that this will be a great addition to the dozens of tournaments that we see this time of year."