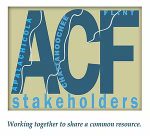 The April Supreme Court ruling in the ACF water dispute between Florida and Georgia may help open future collaboration between the states … or it may not.
For more than five years, a painstakingly produced scientific plan to share the water has sat on governors' desks. It appeared dog-eared and tab-marked on a special master's bench. It spawned subpoenas, but not solutions. Now, with the seven-year lawsuit decided, some familiar with the Sustainable Water Management Plan are hopeful the "win-lose" mantra of litigation will fade into efforts to settle future water skirmishes outside the courtroom.
Court follower Lara Fowler, a Penn State lecturer in environmental law, sees the SWMP as a roadmap for future negotiation as a changing environment and human demand throw more challenges to balancing the precious resource. But, she pondered whether the battle-worn states would holster their litigation weapons and sit down at the table. "What happens next remains open," she said.
With the case out of the way, the ACF Stakeholders hope states' officials choose to take a hard look at the plan that 56 individuals from diverse water-related interests sweated over. In 2015, ACF Stakeholders approved, by consensus, a Sustainable Water Management Plan by the standard "Can you live with it?"
"Our (viewpoint) was one of negotiation. It is an anathema to the 'I win, you lose' contest" in court, said Gordon Rogers, longtime ACF Stakeholder and Flint Riverkeeper. He recalled the chill that enveloped the room at Unicoi State Park when stakeholders from Georgia, Florida and Alabama learned at a quarterly meeting that Florida was suing Georgia. "It was an 'Oh my!' moment" that galvanized their effort.
"There was a little bit of wreckage, maybe hurt feelings," he surmised. But they emerged with the resolve, "Hey, we've got work to do!"
The non-profit group raised $1.7 million to produce a 138-page main document supported by hundreds of pages of memos, charts and metrics presenting university-based research and details of water concerns up and down the river system tapped by Georgia, Florida and Alabama. The SWMP  recommends conservation, tracking and reporting water use, improved water storage, better management particularly in drought years, and improved coordination between the states. Additionally, it suggests a feasibility study for increasing storage capacity of Lake Lanier and West Point Lake.
The Stakeholders' plan to resolve the decades-long tri-state water wars began landing on the desks of governors and elected officials in 2015 even as litigation continued in federal court. Rogers recalled varied reactions, from mild hostility to officials "completely but politely ignoring us." He said that with states hunkered down in litigation, officials "didn't want a third party upsetting the apple cart."
ACF Stakeholders Chairman Phil Clayton said the court's dismissal of Florida's lawsuit, which blamed Georgia's water use for drying up oyster fisheries in Apalachicola, might shift focus back to the SWMP. "It took five years of deliberation, cooperation and a lot of science to develop a private attempt at what some federal agencies have been trying to do all along," Clayton said. He and other ACF Stakeholders called the plan at least a start.
"The SWMP is a first big step in a collaborative cause. It's not a panacea, but an excellent first step," said Georgia Ackerman, ACF Stakeholder and Apalachicola Riverkeeper. "Now that the lawsuit is behind us, leaders can talk," she said. She added that stakeholders wrestled through a lot of give and take to produce a plan they could agree upon. She admitted it wasn't easy, but it was achievable. She urged states' officials to follow their model.
Ackerman believes that the plan developed more than five years ago remains relevant. "If states' leadership sat down and looked at it, they would want to see updates" due to fluctuating climate conditions and other developments, she said.
"Climate challenges – not legal challenges – should drive collaboration and equitable water management decisions," said Chris Manganiello, Water Policy Director for Chattahoochee Riverkeeper. CRK helped develop the SWMP, which Manganiello described as a "technical solution formed from the ground-up where a top-down solution has been lacking."
ACF Stakeholders also recommends that states form a transboundary water management institution to help resolve conflicts, ease coordination, and collect data. Manganiello indicated the institution could facilitate an interstate compact to equitably divide the waters.
In the immediate aftermath of the court dismissal, states' officials have not come running to the negotiation table. Nor have new governors asked for a copy of the SWMP. "As far as I know, they have not" reached out to ACF Stakeholders, said Chairman Clayton. Governors' communication department officials did not respond to Lakeside News inquiries seeking governors' comments about the ACF Stakeholders' water sharing plan. "We'd love an opportunity to sit down with all three state governors and federal agencies interested in the waters of the ACF," Clayton said.
"Representatives of the states have participated in ACFS meetings in the past to share information on a variety of topics," said Linda MacGregor, Director of Gainesville Water Resources who also serves as  ACF Stakeholders government relations chair.
MacGregor said the organization is currently working on a strategy to update state officials on ACF Stakeholders' activities. She said the Stakeholders provide ample opportunities for networking, having open discussions and developing camaraderie. "Building relationships holds a great hope for working toward solutions," she added. "One of the main benefits of ACF Stakeholders is collaborations and open discussions."
Ackerman imagined what it might be like to get governors from all three states in the same boat, literally on Lake Lanier or on a river. "Wouldn't it be cool," she said, "if the governors went out on a boat trip together and met with environmental gurus" to see the connectivity of the entire basin. Being out on a river together "seems to raise awareness" of what is at stake, she said. "We sit at the end of the line (in Apalachicola Bay)," she said.
The end of the 2013 lawsuit does not end droughts, growth, water hoses, irrigation pipes, improper management and other challenges facing the ACF in the future. Without attempts to solve water sharing problems through collaboration, more litigation is possible. At least two other lawsuits involving the three states, environmental groups and the Corps of Engineers are working their way through the courts.
Said Rogers, 56 people of good will have agreed there are water problems. The Stakeholders have responded, "Here's a way forward."