14mar9:00 amLLSC Atlanta Cup - One Design Regatta - Mar 2021
Event Details
LLSC Atlanta Cup – One Design Regatta
Date(s): March 13, 14
Time: see Fleet Captain
For more information, contact James Howard, J-24 Fleet Captain.
Organizer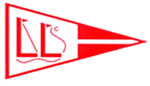 Lake Lanier Sailing Club (LLSC)The Principle Purpose of Lake Lanier Sailing Club Shall Be: To promote sailing in all its branches, to form a social and activity nucleus for people in sailing, to develop active relationships with other sailing organizations, to promote racing and sail cruising for pure enjoyment, to promote safety on the waterways, and to foster a spirit of good fellowship and helpfulness. The Club shall not be maintained nor shall any of it's objects be pursued for pecuniary profits. Article Two, LLSC Constitution.Main Number: 770-965-0501, Sailing Director: 678-925-6058 6206 Commodore Drive Flowery Branch, Georgia 30542
Lake Lanier Weather
Off Lake Events
Lakeside's Facebook Feed
We're dishing out upcoming events and specials across Lanier for Labor Day weekend, September 1-4, 2023. Highlights include a Social Paddle at LLOP; the water park, cruises, buffets, fireworks and music at Margaritaville/Lanier Islands; the Splash Pad at Laurel Park; Kayak/SUP rentals at the Kayak Shack at Longwood Park; a Labor Day Sail at Windsong Sailing; and live music at Fish Tales, Pig Tales, Pelican Pete's, Skogies, Twisted Oar and Smokey Q.
Thank you for keeping up with Lanier events through The Scoop this summer. We will be taking a break until Memorial Day Weekend 2024!
conta.cc/3svZsJb ... See MoreSee Less

Lakeside's Scoop, September 1-4, 2023
What's happening around Lake Lanier this weekend Lakeside's Weekend Scoop Dishing Out Events Across Lanier For September 1-4, 2023 Lakeside's Weekend Scoop We're dishing out upcoming events and s...
3 months ago
Current E-Edition
Story Archives
Search Site